20th ANNUAL ACI UK CHARITY GOLF DAY
56th ACI UK Sunshine Coach presented to West Hill School, Leatherhead, Surrey
On 2nd July 2018, on a glorious day, teams, sponsors and supporters took part in the 20th anniversary of the ACI UK Annual Charity Golf Day at the prestigious Buckinghamshire Golf Club .  All teams tee'd off at the 8.30 a.m. shotgun start (after breakfast sponsored once again by IHS Markit), finishing in good time to join the presentation of our 56th Variety Sunshine Coach to teachers and children from West Hill School, Leatherhead, Surrey.
2018 Event Sponsors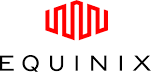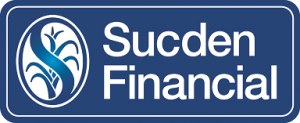 Many congratulations to our winning teams – ECI Partners (1st), LCH (2nd) and C Hoare & Co. (3rd) – and to individual prize winners Fraser Devlin, Barracuda FX (Straightest Drive) and Dan Beale, (Longest Drive).   And a massive thank you to our teams, sponsors and supporters for their generous contribution to the day's success and enabling us to fund our 56th Sunshine Variety Coach.
This event is made possible only by the generosity of our teams, supporters and sponsors and ACI UK and Variety are enormously grateful that, once again, you stepped up to ensure that we could present another Coach to a very deserving school.
In addition to the teams that played in this year's competition, this year's sponsors were MarketFactory (players' buggies) who stepped in at very late notice after a sponsor dropped out, IHS Markit (breakfast), ParFX (Straightest Drive) and Equinix (Longest Drive), Sucden Financial  and ACI FMA (event programme ads).
In addition, auction and raffle items were donated by organisations and individuals including:  Fielding & Nicholson, Nex/EBS, and a number of ACI UK Committee members.
On behalf of ACI UK and Variety, thank you all very, very much for keeping this event in the ACI calendar and ensuring that a deserving school gets a new and much needed vehicle to support its special educational needs.