When:
9th November 2023 @ 8:00 am – 9:00 am
2023-11-09T08:00:00+00:00
2023-11-09T09:00:00+00:00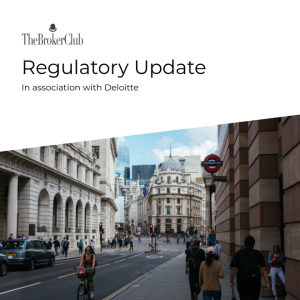 We are exited to announce that The Broker Club's regulatory update is open to all members from ACI UK Financial Markets Association on the 9th of November.
This is a monthly webinar held with senior managers and partners at Deloitte who share insight and opinion on all regulatory aspects as well as observations on press releases and MarketWatch from the regulators. We meet on the first Thursday of every month, from 08:00 am – 09:00 am, via Webinar.
This month, Terry Sahathevan will do a general round up and share insight on all regulatory news then the focus will be:
'Reading key messages from the FCA to platforms, Corporate finance firms and Wholesale Banks'.
In this session, we will look to draw out the key focus points for the regulator in their letters to each of these business types.
Terry Sahathevan will be joined by Margarita Streltses and Blessing Uche from Deloitte.
To register to attend, click the image or email events@thebrokerclub.org.